We are a friendly family practice devoted to restoring and enhancing your oral health and the natural beauty of your smile, using conservative, state-of-the-art procedures.
A personalised dental care enables us to provide the quality dental services our patients deserve. We provide comprehensive treatment planning and use restorative and cosmetic dentistry to achieve your optimal dental health. If a dental emergency occurs, we make every effort to see and care for you as soon as possible. We strive for excellence in everything we do.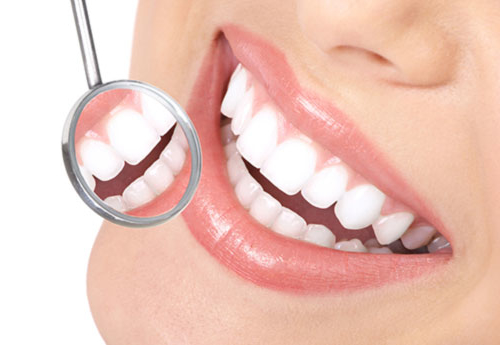 As a practice, we are true believers that preventative care and education are the keys to optimal dental health. We strive to provide 'dental health care' rather than 'disease care'. That's why we focus on thorough examinations – checking the overall health of your teeth and gums, performing oral cancer investigations and taking X-rays when necessary. We also know that routine cleaning, flossing, sealants and fluoride are all helpful in preventing dental disease. Not only are we focused on the beauty of your smile, we're also concerned about your health. A review of your medical history can help us stay informed about your overall health, any new medications you are taking and any illnesses that may impact your dental health.
Infection control in our practice is of prime importance to us. To protect our patients and ourselves, we maintain strict sterilisation protocols to prevent cross-contamination, using standards recommended by the New Zealand Dental Association and the Dental Council of New Zealand.
As your dental health professionals, we want you to be confident knowing that we are a team of highly trained and skilled clinicians. We are proud to provide the care you need to keep you smiling. To give you the best possible service and results, we are committed to ongoing education and learning. We attend dental lectures, meetings and dental conventions so that we stay informed about new techniques, the latest products and the newest equipment that a modern dental office can utilise to provide state-of-the-art dental care. Also, being members of the New Zealand Dental Association, the New Zealand Academy of Cosmetic Dentistry and various other professional dental associations helps us to stay abreast of the changes being made for our profession.
Treating our patients as special individuals is vital to our success and to building a foundation of trust. We understand how uneasy some patients may feel about their dental visits, and how we can make a difference by providing a relaxing and positive experience. Our team is dedicated to offering you excellent, personalised care and service to make your visits as comfortable and pleasant as possible.
We thank you for allowing us to take care of your dental needs and look forward to serving you.
What our customers have to say
I stumbled upon Sam one weekend about 4 years ago when I was in desperate need of a root canal. I wasn't happy with my dentist at the time so was excited to finally find someone who knew what he was doing after years of average dentistry. Sam has worked diligently ever since correcting all the flaws and failings of others. I would highly recommend him to anyone who asks for a referral.
All you want in a dentist.Sam is a perfectionist who takes pride in his work with a sense of humor and definitely value for money ..I wish I'd found him years ago.
The dentist fitted me in the same day I broke my tooth and both the dentist Dr Umaria and the nurse Amore were very caring. I now have a wonderful crown that matches my natural teeth and I can smile with confidence and no one can tell the difference I also got a night guard for my teeth as I clench at night causing cracks in my teeth. Very forward thinking. Highly recommended
Sam and Amore are great, I've been going for over year and they've always kept me well away from pain and informed of my next steps (and costs). Highly recommend!